People often throw around the fact that digital marketing yields a much higher return on investment than traditional, offline methods. While this certainly is often the case - not all digital marketing campaigns are the same, and selling a product and acquiring donations takes two very different sets of campaigns. Here are the steps you will need to take to ensure your digital efforts get you where you want to be – helping make the world a much better place.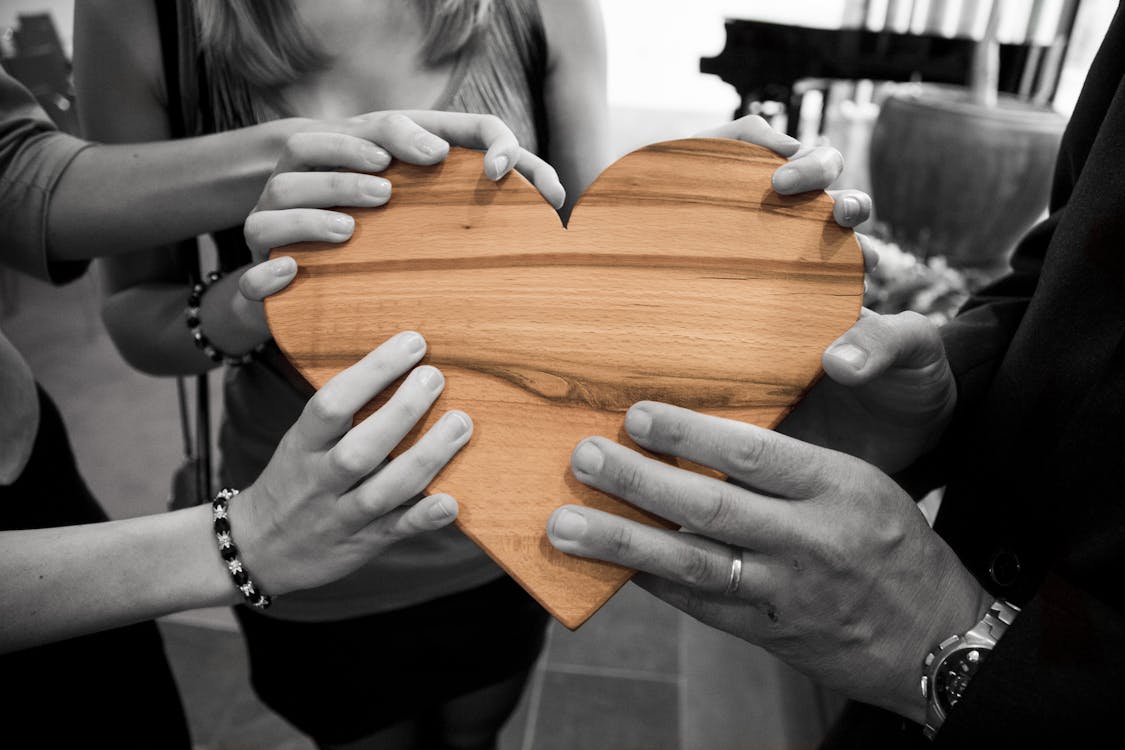 1
Define your goal
The very first step you will need to take is define the overarching goal of your digital marketing campaign. Whether it be raising a certain amount of funds, generating a certain number of leads, growing your follower base by a certain percent, or driving a certain amount of visitors to your website – you need to know what you are striving to achieve, in order to determine the best step to get there.
Ultimately – your goal will be to raise a certain amount of money, money that will then translate into actions taken to achieve your charity's ultimate goal. To achieve that, you will need to reach as many interested parties as you can.
2
Determine your target donor
While raising general awareness and reaching as many people as you can, spreading the message about your charity may seem like a goal to strive for, it can actual results in much spend, and very little yield.
Some people are more likely to donate to a certain cause than others, and the first thing you need to do is determine what kinds of people are the most likely to see the value of yours, and get involved. You are not necessarily looking for donors alone – you also need brand advocates, volunteers, and potential influencers who will help you in your efforts.
You can go about this in several ways: first, do a general brainstorm about your causes and the people who you think would be interested in lending a helping hand. If you are an organization trying to provide relief for homeless children, parents and grandparents would, in theory, be more likely to be interested in your message, for example. Write all your thoughts and ideas down, and model an ideal donor based on them.
Another important thing to examine is who your existing donor and volunteer base is. See where the visitors to your website are coming from, what kinds of people have donated to your cause in the past, who follows you on social networks, and who has already been involved in sharing your message.
Now that you have a clear idea about the types of people you should be appealing to, your next step is to find them – both on social networks, in different groups and in different communities and forums, in the comment sections of blogs, etc. This will help you identify the channels you need to target with your future marketing materials.
3
Draft your message
Now that you know whom you are targeting, craft a message that will appeal to that person, and induce them to get involved in your cause. The message needs to be very clear and to the point. Define what the problem you are aiming to solve is, what you are doing to solve it, and how people can get involved, and why they should care.
In every message you broadcast online, in any shape or form, be it a blog post or a social media post, you need to provide a clear way for people to take action. In order to do this, you will need compelling calls to action – and if you are speaking on a platform other than your own website, a link back to a landing page that incites involvement.
The best way to convey this message is by appealing to people's emotions – soliciting an emotional response is far more likely to inspire action, than appealing to the intellect.
And the best way to inspire emotion is to covey your message through the use of images, videos, and real-life stories about the people whose lives your charity has impacted.
While you may feel that capturing quality images and video necessarily involves hiring a professional photographer or videographer - you can both teach yourself how to capture stunning photos, or you can inspire a pro do donate some of their time and knowledge to your cause.
Your images and videos should be accompanied by well-written copy that will provide the necessary background, list noteworthy facts and figures, and compel watchers to get involved. While you should let the images tell your captivating story, your words should be there to provide the rational framework.
Of course – don't underestimate the power of words either. Just think of slogans like "Help is a four-legged word" for the Canine Companions for Independence campaign, "Take a bite out of crime" for the National Crime Prevention Council, or "A mind is a terrible thing to waste", promoting the United Negro College Fund scholarship. Or even slogans like "I want YOU for the US Army", or "Friends don't let friends drive drunk".
An emotive slogan can get people more interested in the work you do – and once you get them in the door, it's up to you to showcase your work. The best way to do that is to show results – i.e. this is what your donation is going to do. Provide a meal. Build a roof. Teach a child. Save a life.
Once you have created all this content, the time has come to utilize it – and the most poignant places to do so are your own website, your social media pages, and your email marketing campaigns.
4
Build your website
Your website is the hub of all activity, the headquarters of your organization, and it needs to be spacious enough to accommodate all visitors.
In other words, it needs to provide all the information a visitor and potential donor or volunteer might be looking for: how to get involved, what will their donation buy, how to donate, what has already been achieved, what the main issues are, what are the challenges you are facing, how to spread the message further.
You should also make it easy for people not only to get involved, but to sign up for newsletters and email updates, which you should never neglect to send out.
Another important thing to establish is a blog, chronicling your journey and the efforts you are making every day. This is the perfect place to tell stories from the trenches – interview a volunteer about their experience, interview a beneficiary of your charity or a generous donor. Talk about the daily struggles, and the joy of making a difference. Your only goal here is to inspire thought and action – and your blog posts can easily be picked up and shared, or they can even make it to the news section of a large publication.
Even if you feel that providing all this content is a full time job – and it is, it is one of the best ways to help others take that crucial step, and get involved.
5
Use social media
Social media is another outlet you can use to reach your target audience, and get them on board. You can again share stories, images and video, and you can also use the advertising options available on most social networks to reach a wider audience.
Don't be intimidated by the word advertising. While it will require an investment, it can be a minimal one, and as little as $5 can help you spread your message to people you have not yet had the chance to come across. The targeting options for paid social media ads are often very granular, and if you have drafted your target donor profile properly, you will be able to gather some additional momentum with a small investment.
Social networks are also the home of the influencer – and while your charity may or may not be able to get endorsed by a major Hollywood or Wall Street name, you can still work with individuals who have smaller followings, but whose fan base might be very interested in the battle you are waging.
YouTube is a great place to find these influential individuals – who appeal to all sorts of demographics and interests. Many of them are also often interested to lend a helping hand to a good cause, and establishing such a relationship can be the start of a fresh campaign.
6
Turn to pay-per-click advertising
Google AdWords has a special feature for charities, called Google Grants, which lets you gain access to $10.000 a month for advertising as a non-profit organization. And while you may want to hire someone in to lend a hand with setting up a PPC campaign, access to these kinds of funds should not be overlooked.
All you need to be eligible for a Google AdWords Grant is an Adwords account and its ID and a Google non-profit account. Once your application is approved, you can start running your campaigns – although with a few limitations, like a max spend of $2 per click, which nonetheless leaves you plenty of room for targeting.
As AdWords is often trickier than it seems, you are well advised to turn to expert help, at least when it comes to the initial setup of the campaign, and its monitoring in the initial months. Once you have found a formula that works, you can take over the monitoring yourself.
7
Use the power of email marketing
Email marketing is still one of the most powerful digital marketing tactics you can turn to, as a vast majority of email users check their inboxes often, on the go, and pay much more attention to the emails they get than to the noise on social media.
Having a chance to speak directly to your donors, leads, potential donors and interested parties should never be underestimated – this is your ideal channel for promoting your message, and inspiring concrete action. Use the video and images you already have in place, or create short videos to be used in your email campaigns.
Remember: keep your message on point, don't ramble on, and hook the attention of your reader. Never forget to provide a clear call to action, and thank your readers for their continued support. Don't send emails too often either, but establish a schedule that will include milestone emails (what you have achieved in the previous time period), actionable emails (a drive for your next campaign), and thank you emails (that will thank everyone for their support and donation). You want to foster a feeling of camaraderie, and help your donor base and volunteers feel a part of your growing family.  
8
Getting people to take action can often be an uphill battle. Digital marketing allows you to inspire people to take action from their armchair – and donate as much as they can. Even if they feel their small contribution will not make much of a dent in solving the world's issues, helping them see that every little bit counts, and getting them actively interested in your cause is now much easier, as you have access to these people's news feed, inboxes and search results pages.
Insight and opinions provided by Cube Digital.
9
Use SEO and Marketing
SEO is the best advertising option available on the internet which will help you show your cause to people who are actually looking for it. SEO includes several steps that you can take and see effects early like posting blogs, press releases, media news, etc.
Contributors